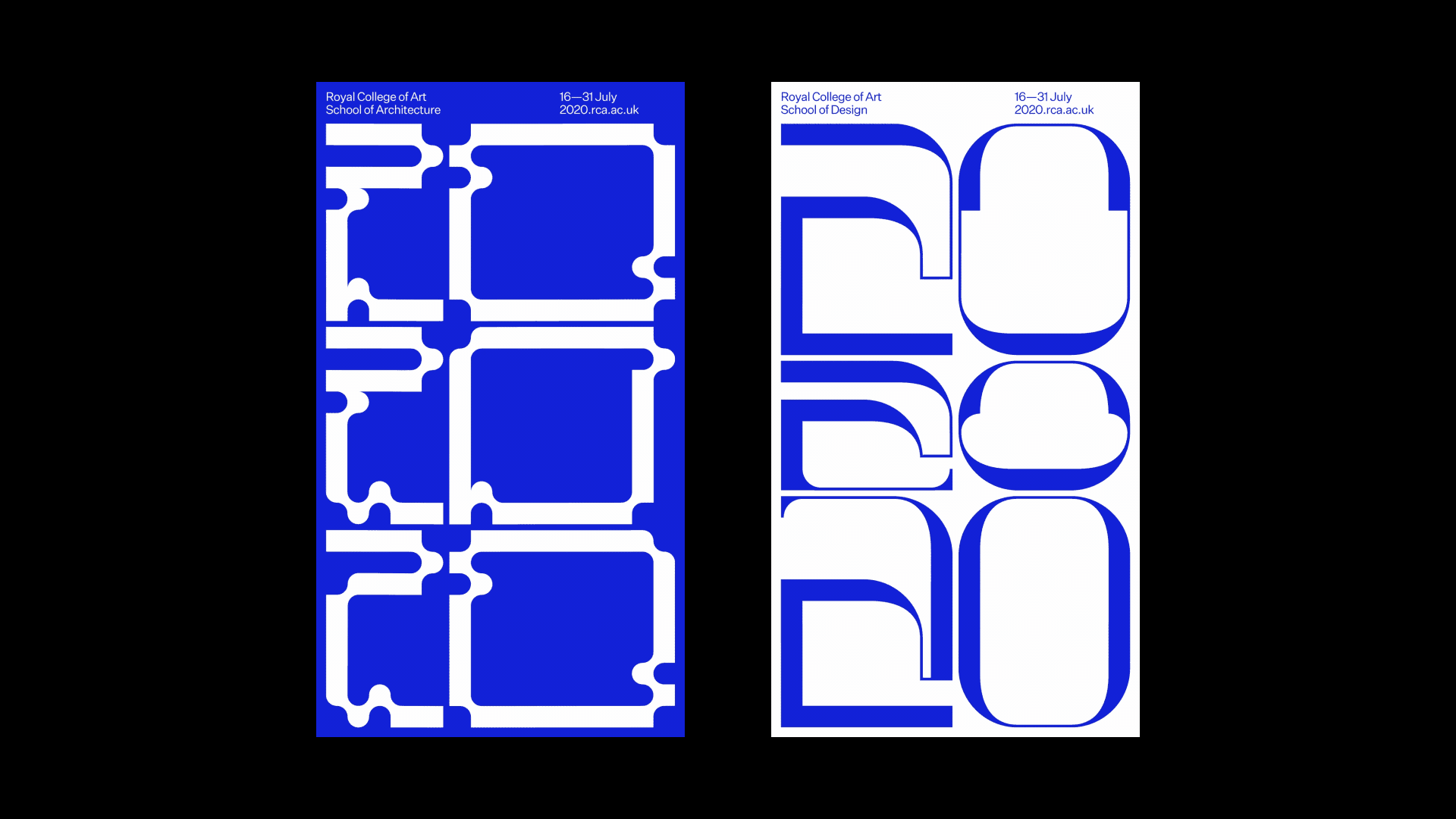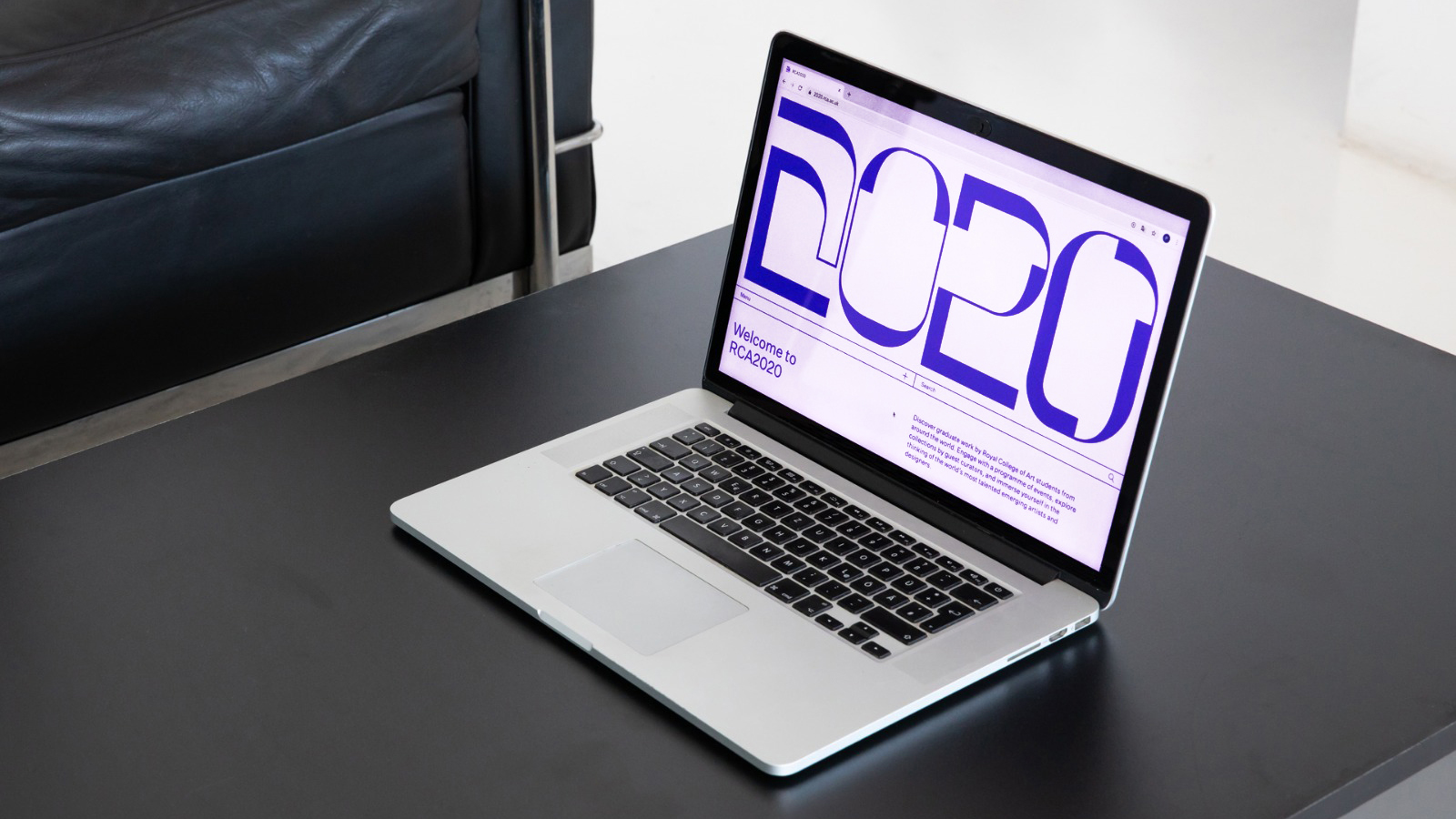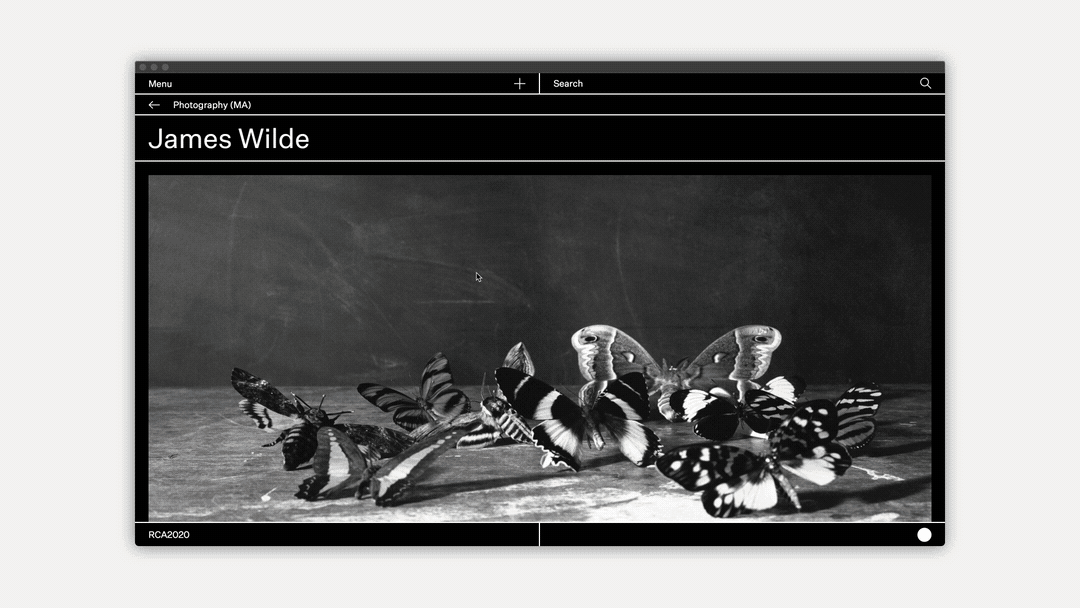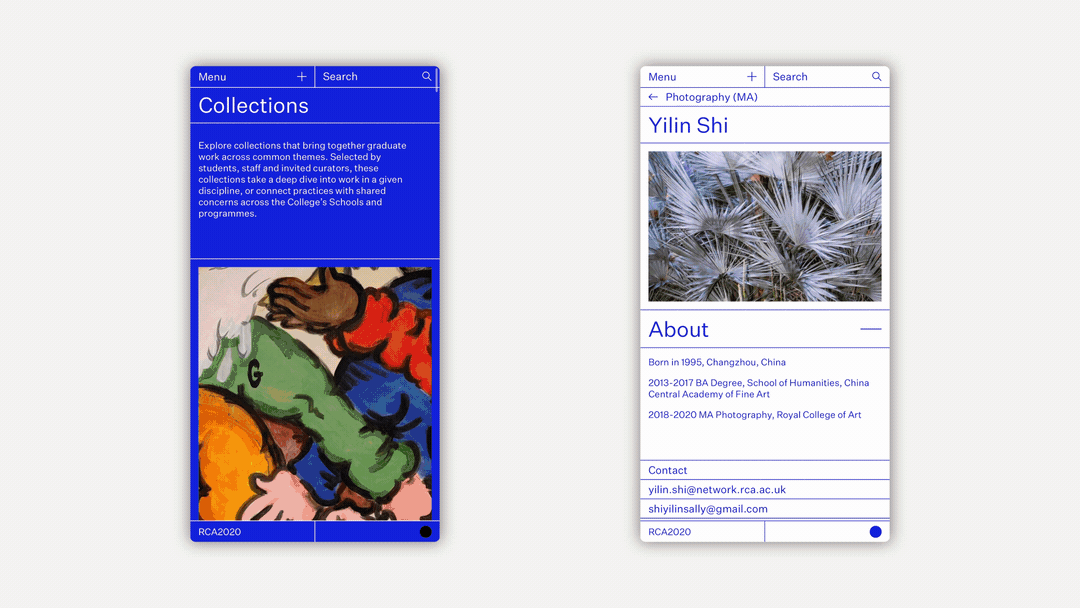 ︎︎︎ RCA2020
2020

RCA2020
is the visual identity and design of the online platform for the Royal College of Art's 2020 final year show.
Our primary aim was to capture the diversity, creativity and hybridity of the RCA's community in 2020. Resulting in four stylistically distinct type families incorporating differing motion behaviours representing each of the four schools within the RCA – Architecture, Arts and Humanities, Communication and Design. The platform maintains aspects of the modularity used within the identity whilst the overall design places the students' work at the forefront.
In collaboration with
Philip Veech
&
Sean Steed
.